Enjoy a family holiday at Chevron Renaissance
The Gold Coast is one of the most sought after family holiday destinations in Australia. Surfers Paradise, the heart and soul of the Gold Coast, offers a superabundance of family activities and an overflow of energy and excitement.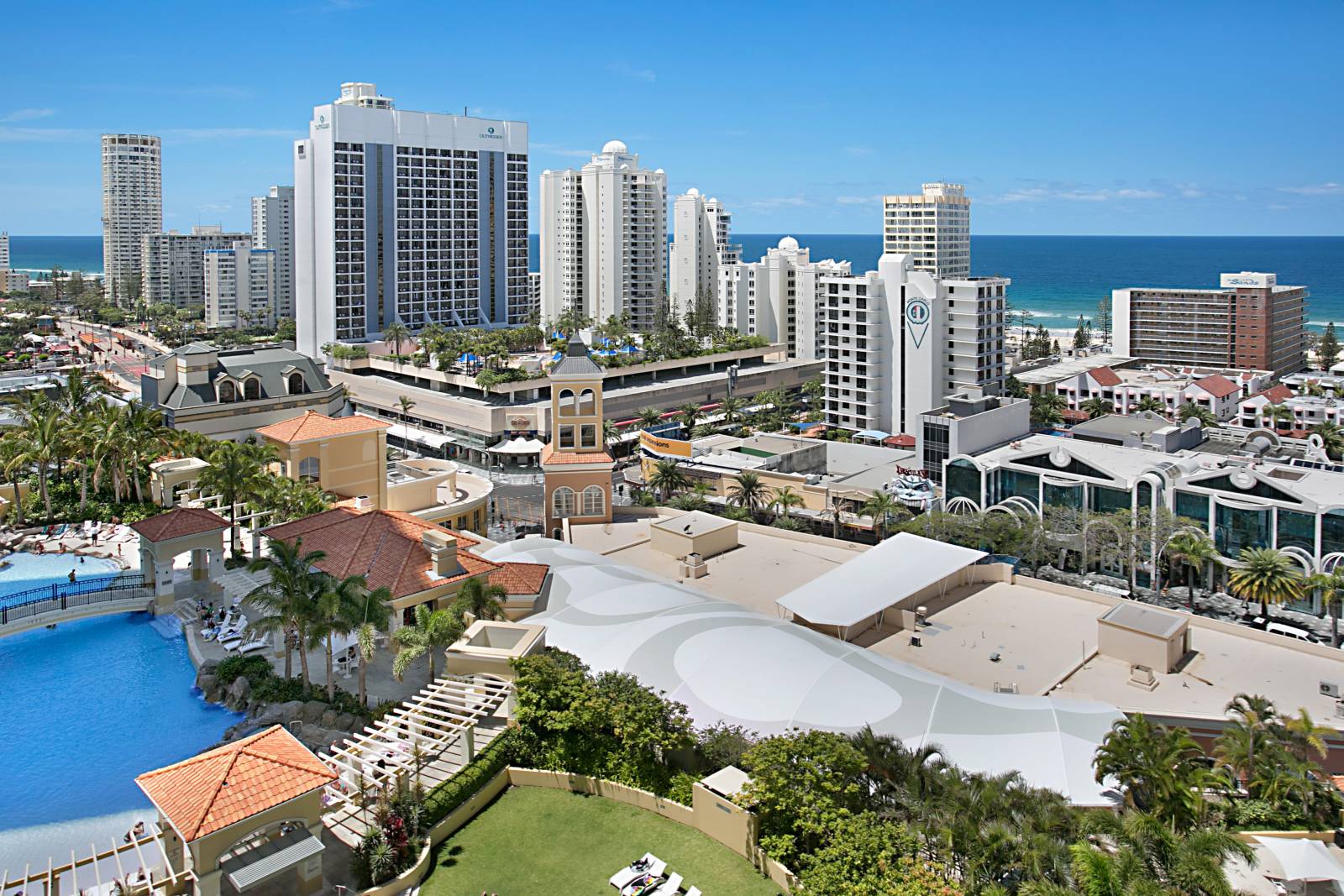 Such a destination must therefore, offer just as attractive accommodation when it comes to accommodating a family. In Surfers Paradise, it doesn't get much better than Chevron Renaissance. Amongst a wide variety of our accommodation choices, it is by far the preferred choice families.
HRSP.com.au manages 25 plush, yet affordable, self-contained apartments in Chevron Renaissance; boasting either 2 or 3 bedrooms ideal families.
Surfers Paradise beach is just a stroll away so you can enjoy innumerable beach activities with your family at the drop of a hat. Visit popular family attractions like Infinity Attraction, Sea World, Warner Bros Movie World, Wildlife Sanctuaries, etc. While Infinity is literally in your resort precinct, the others are in close proximity and easily accessible.
The Chevron Renaissance building is considered to be one of the most renowned resorts in the heart of Surfers Paradise. As a family-friendly resort, you are surrounded by on-site lap pools, spas and lagoon style pools to bathe your entire family in leisure and fun. Have some family recreation time in the games room, by the pool table, in the private theatre or at the barbecue areas. Visit the Chevron Renaissance shopping precinct just below the building to have a delectable wine and dine experience along with some shopping fun.
Choose us for a budget friendly, entertaining and pleasurable Gold Coast family holiday.
Related Topics: