Gold Coast deals for international overnight travel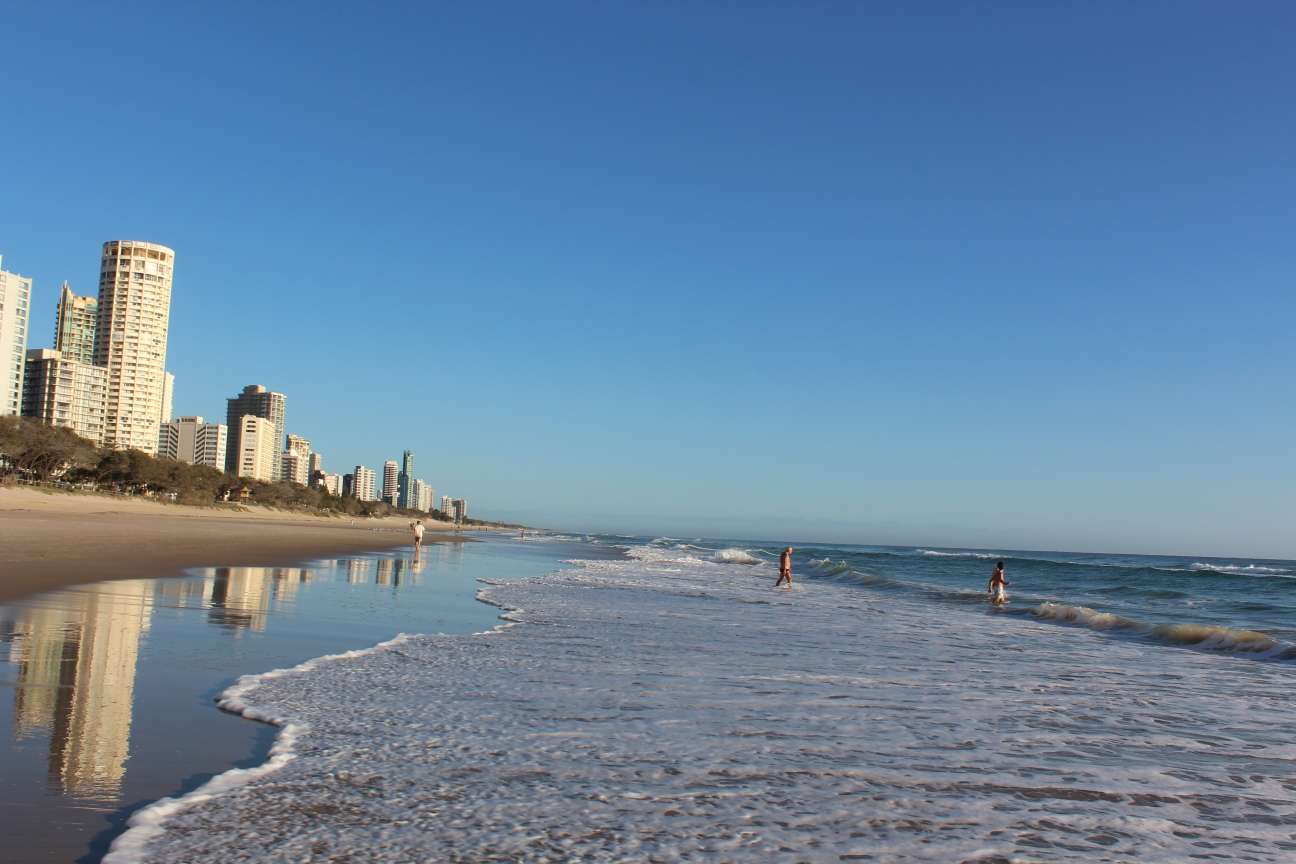 So, you're planning your ultimate Gold Coast holiday? No doubt you can't wait to spend time on the beach, explore the Hinterland and take on heart-stopping rides at Australia's best theme parks, but before you go, make sure that you book your hotel reservations ahead of time. You are more likely to get amazing Gold Coast deals if you book at least 2-3 months before your arrive for your booking.
There are so many websites that you can use when booking your hotel and trying to find Gold Coast deals. One of the most trusted is HRSP.com.au. We manage some of the most luxurious, stylish, yet affordable hotel suites and apartments at some of Surfers Paradise's premier hotels, apartments and resorts including Chevron Renaissance, Orchid Residences, Circle on Cavill, Moroccan Resort, Artique Resort, etc.
Here at HRSP, we provide customised and personalised Gold Coast rental service for all types of travellers. Whether you want a luxurious apartment for the whole family or an apartment that's perfect for honeymooners, we can provide it to you and anything in between. Aside from offering high quality accommodation, we also offer great Gold Coast deals. To take advantage of this, simply go to our homepage where you'll instantly find the lowest priced accommodation on offer that is perfect for overnight travel.
To get great Gold Coast deals, simply choose the name of the hotel, apartment or resort of your choice. We'll then show you the available apartments together with all the information that you're going to need to make well-informed decision. Keep in mind that these prices are some of the lowest in the industry so anytime you book, you can be assured that you'll get the best Gold Coast deals. Next step is to click the apartment of your choice and get information such as the number of rooms, utilities, amenities, actual photos, and you can even take virtual tours. This way, you'll know exactly what you're going to get even before you get here. For your convenience, you can book the apartment online using your credit card. It's that easy!
The Gold Coast is becoming an increasingly more popular choice for holiday makers, so it's no wonder you're looking to join them but do you ever wonder who many people make Gold Coast their holiday destination?
More often than not, tourists consider the number of visitors a city receives when they're trying to pick the best holiday destination. The more people it attracts, the better. Well, based on the figures released by Travel Queensland, when it comes to International Overnight Travel, there were about 759,000 overnight visitors who went to the Gold Coast from December 2009 to December 2012. These people spent a total of 7,523,000 nights and their average stay is 9.9 nights. This is maybe because there are so many things to do on the Gold Coast. Aside from checking out some of the most pristine beaches in the country, there are also theme parks, scenic landmarks, great shopping centres, and amazing dining districts. Going back, these visitors spent a total of $865 million while the average expenditure for each visitor is $1,140.  With this figure, it is not hard to figure out that Gold Coast tourism is a major contributor to the region's earnings.
When it comes to the purpose of visit, 79% or about 600,000 visitors said that they were on a holiday while 15% were here to visit friends and relatives. There were those who were here on business (4%), for employment (1%), and to further their education (2%). What category do you fit under?
As mentioned though, if you're planning to visit the gold coast, you're best to look for accommodation 2-3 months before you leave, this way you've got the best chance of securing some great Gold Coast deals.
When it comes to the accommodation on offer, the Gold Coast offers several type of accommodation for international overnight travellers regardless of your budget and preferences. The top 3 choices when it comes to Gold Coast accommodation between December 2009 to December 2012 were rented houses, apartments, units, or flats (36%). Meanwhile, 23% said that they stayed at the home of friend or relative while the remaining 10% said that they stayed at luxury hotel, luxury serviced apartment, or luxury resort.
HRSP offers affordable yet luxurious accommodation

When you're planning a holiday, the first thing you want to look for is luxury, convenience, and safety when choosing your accommodation. Yet, you don't want to spend more than what you can afford. This is something that we completely understand here at HRSP.com.au. That is why; we offer spacious, luxurious, and stylish apartments that are considered a great Gold Coast deal.  For example, you can stay at Chevron Renaissance, Apartment 3145 for just $125 per night. It has two bedrooms and can be shared by up to five adults. Aside from great tag price, it also comes with stunning ocean views and amazing amenities. To check out availability, please go here or call us at 07 5539 8553. We'll be more than happy to assist you in choosing the best Gold Coast accommodation for your great holiday.
Related Topics