Introducing Moroccan Resort, Apartment 269
If you're considering a Gold Coast holiday, then this post is for you! We are proud to showcase our new apartment at the Moroccan Resort, which offers serene Surfers Paradise accommodation at prices you can afford! Introducing, the Moroccan Resort's Apartment 269.
Luxury accommodation in the heart of Surfers Paradise
An elegant and beautifully designed apartment, Apartment 269 is located on the 16th floor of the Moroccan Resort and delivers breath-taking views of Surfers Paradise Beach and the Esplanade.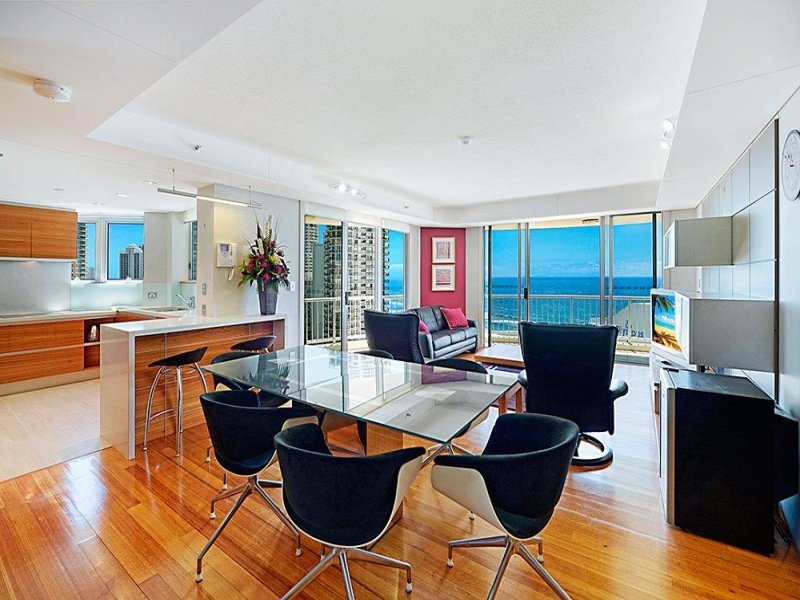 World class amenities
Apartment 269 is fully air-conditioning and boasts great facilities and amenities. This self-contained apartment features a gourmet kitchen, full laundry facilities, smoke detectors and sprinklers along with various entertainment options including a flat panel TV and a DVD player. What more could you want for from an apartment? How about free secure undercover parking? You got it!
Perfect for couples or a small family
Apartment 269 is fully self-contained and features 2 bedrooms and 2 bathrooms. The apartment includes separate areas for dining and living in and comes complete with a fully equipped kitchen.
Elegant yet affordable Surfers Paradise accommodation
While Apartment 269 is an elegant apartment, it is also surprisingly affordable. The apartment is available from just $225 per night; you'll find it hard to match this amazing value from any other Surfers Paradise accommodation provider.
Thanks to Moroccan Resort's Apartment 269, you can enjoy high quality accommodation in Surfers Paradise without having to break the bank.
Related Topics: